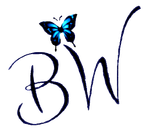 Mindfulness 101
What's happening right now? Are you doing multiple things at once? Is your attention spread among many things?
There's so many things competing for your attention every single moment of the day. It's hard to focus when you're doing many things at once!
Mindfulness starts with bringing your awareness to right now.
I know it's not always easy to do just that. So, I've put together this workshop to help you spend a little time focusing on the present.
Join me for this chance to spend a few moments in the present & let everything else take care of itself!